Japanese-style room
with
Open-Air Onsen
A Japanese-style room of traditional"SUKIYA"style of building. It is all the guest room of the same layout. Between kotatsus is prepared in the inner part of the extensive Japanese-style room. I can see the seasonal garden from an Open-Air bath and the room. Please enjoy a Private Onsen without hesitation to anyone.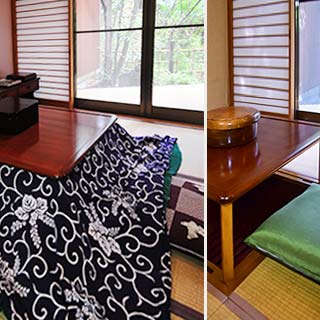 KOTATSU
Japanese winter charming sights"KOTATSU"is established from winter to early spring. When everybody experiences it once, I get sick, and it's said that it is.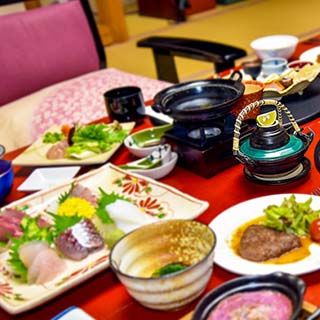 HEYA-SHOKU
Dinner and Breakfast are carried to the room. Please taste a dish and "Sake" carefully without hesitation for everyone.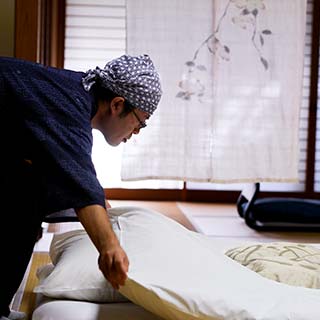 FUTON
At night, you sleep in a futon on the tatami floor except for a certain guest room. The pillow can choose the thing of liking from ten kinds.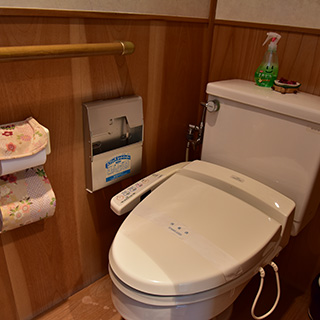 Shower toilets
The Japanese have been using Shower toilets for over 30 years. These toilets allow you to wash yourself with water of a comfortable temperature, and to dry yourself with breezy air.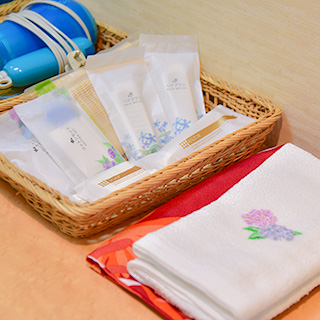 Amenity
Yukata , Tabi , towel , soap , body soap , shampoo, conditioner , shower cap , hair dryer , hairbrush , razor , cotton swabs Toothbrush selection from the softer or harder There are a sewing set, a presser steam iron, the household medicine, too.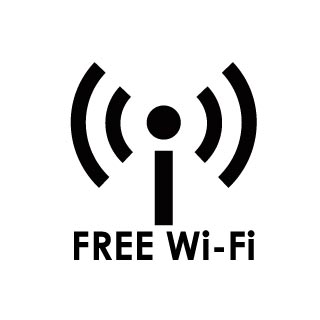 Free Wi-Fi
Small Wi-Fi equipment is rented in a front. That's connected to a LAN port in the guest room, and you can use the Wi-Fi environment.