Dishes and vessels that reflects the season
It is original kaiseki cuisine like Shimoda, Izu that took in Western food to sum kaiseki cuisine to enjoy the four seasons. The ingredients use fresh local seasonal foods.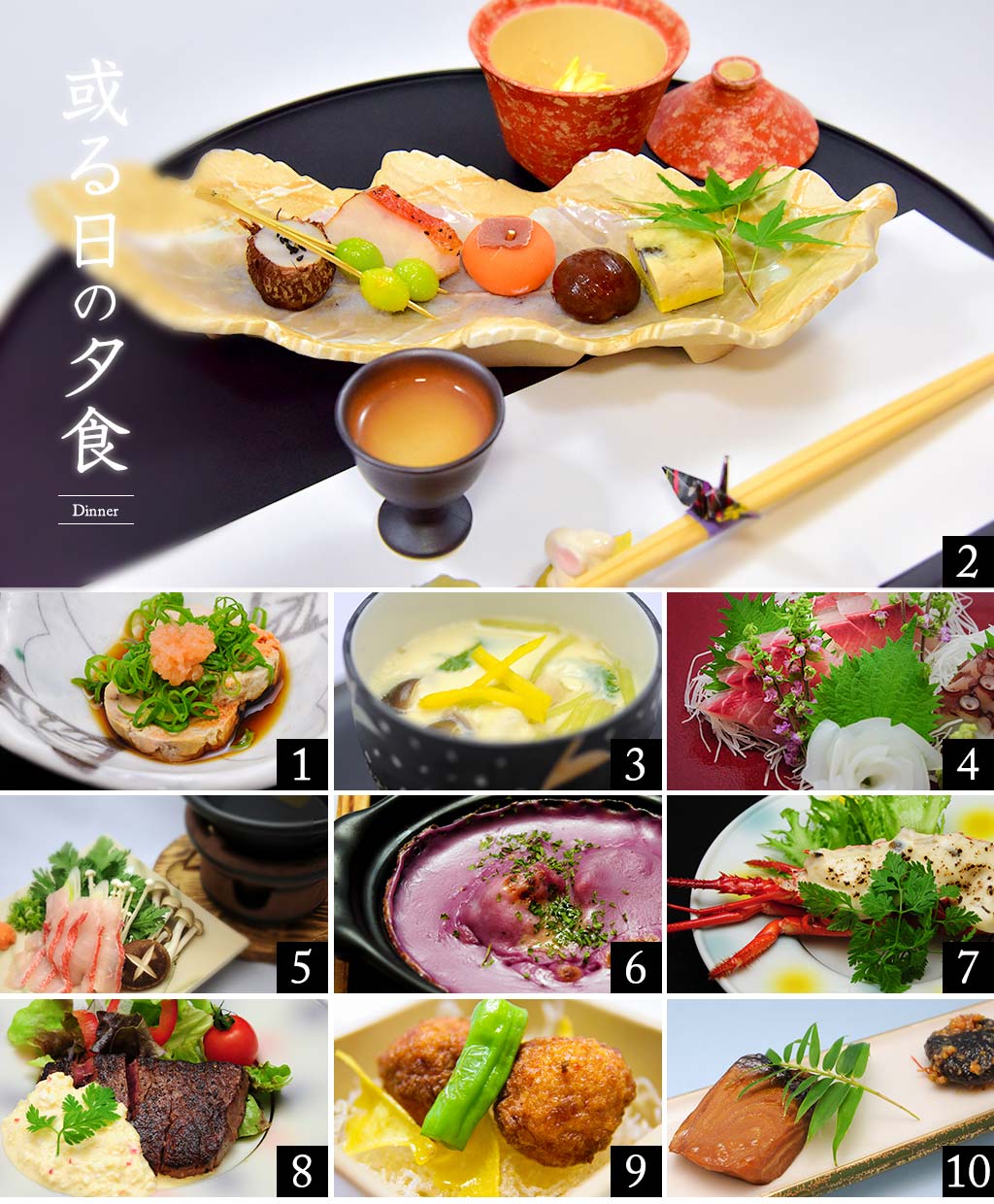 DinnerOne Evening's Dinner
1.Sakizuke (先附)

"Ankimo"Momiji-oroshi Ponzu sauce.

2.Hassun (八寸)

Smoked alfonsino caught off Shimoda, Fried ginkgo…ect

3.Owan (お椀)

Steamed egg hotchpotch

4.Otsukuri (お造り)

Shimoda's fresh place fish of SASHIMI

5.Dai no mono (台の物)

Shimoda's fresh place fish of Shimoda SHABU-SHABU

6.Dai no mono (台の物)

KOMURASAKI Original Purple potato gratin

7.choose:Western Dish A

Grill of Shimoda's fresh spiny lobster of Mushroom source

8.choose:Western Dish B

Izu beef steak of Tartar sauce

9.Agemono (揚げ物)

shrimp fritters

10.Yakimono (焼き物)

Grill of amberjack with Yuzu-an

11.Gohanmono (御飯・香の物・止椀)

Kinoko okowa, Japanese-Pickles,Miso Soup with Nameko Mushrooms,

12.Mizumono (水物)

Avocado sherbet

BreakfastChoice of Japanese or Western
※You can choose Japanese food or Western food as breakfast.Please tell hope at the time of check-in.
※When there are allergy and foods weak, please tell in the case of reservation.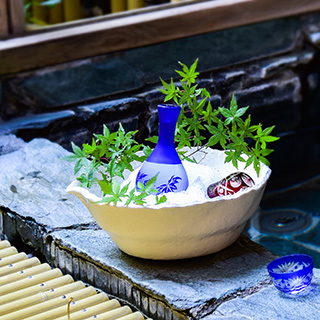 Cold Sake set
I have a large selection of local brand of sake.
※ It'll be a side order.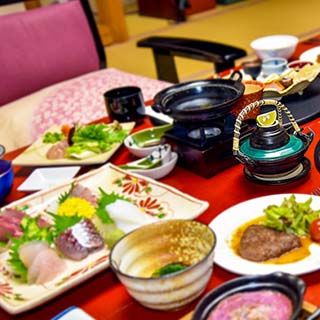 HEYA-SHOKU
Dinner and Breakfast are carried to the room. Please taste a dish and "Sake" carefully without hesitation for everyone.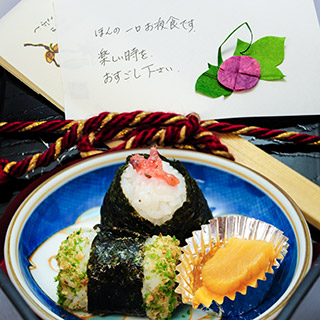 Light midnight snack
A free light midnight snack is included.