The hospitality for you to spend important time with an important person
Day, since it is a small hotel of the 5-set limitation per, warm service in character with a Japanese hotel can be performed. In order to offer high quality service, the staff under exclusive contract grasps various liking at the time of check-in. Please also ask a local recommendation spot any time.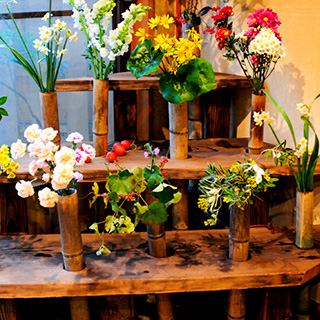 The room is decorated with the flower of the field which can feel the four seasons of Shimoda. Please choose a favorite flower.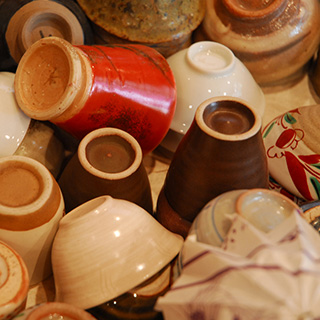 "Guinomi" is a small cup to drink sake.Please choose a favorite one.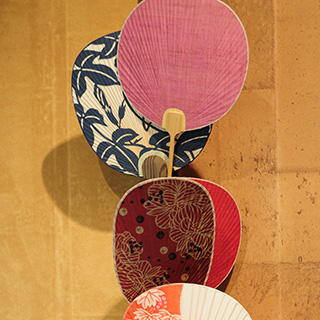 "Wind-bell & round fan" is a must-have item enjoying summer in Japan.Please choose a favorite one.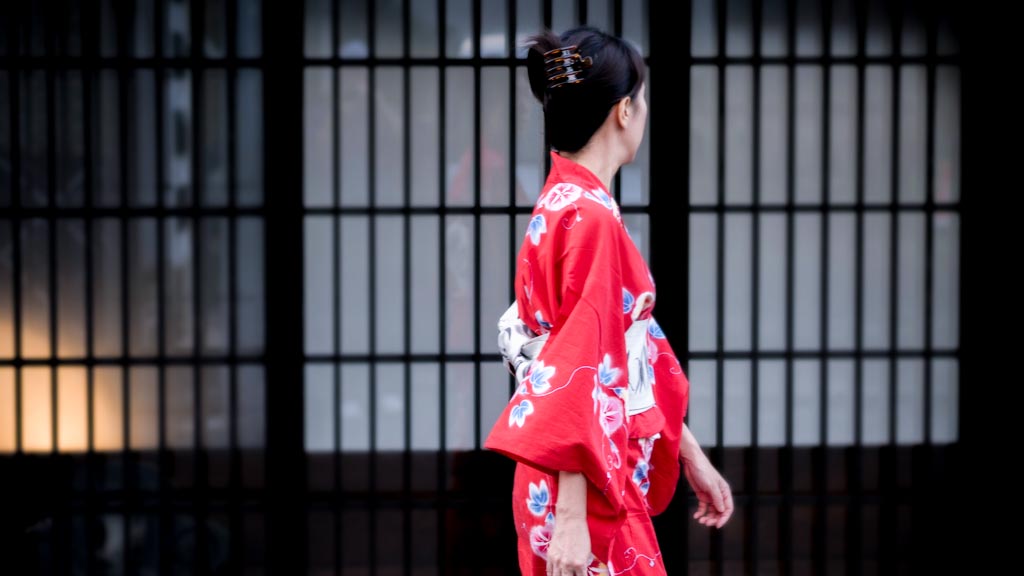 FREERental & dressing service of the street clothes yukata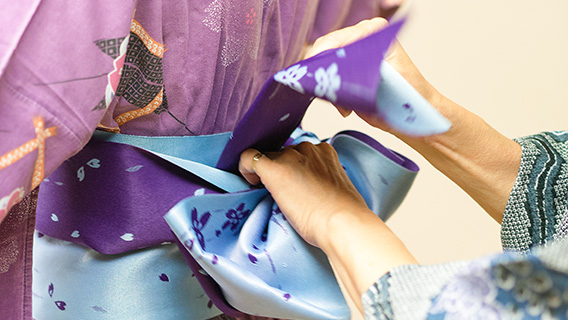 Apart from in the Yukata for after bath of lady customers , you can free rental a cute town-Style Yukata.

You can enjoy the emotion of the town in Shimoda more if it changes into a yukata and a town is taken a walk.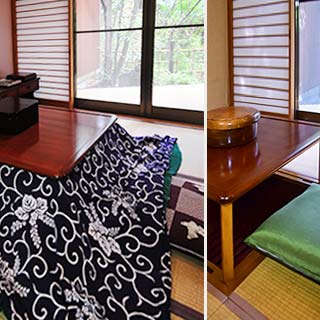 KOTATSU
Japanese winter charming sights"KOTATSU"is established from winter to early spring. When everybody experiences it once, I get sick, and it's said that it is.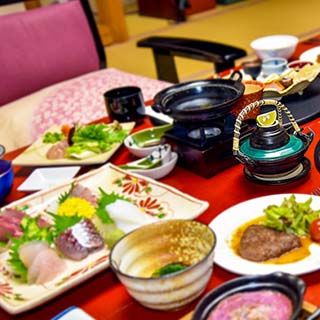 HEYA-SHOKU
Dinner and Breakfast are carried to the room. Please taste a dish and "Sake" carefully without hesitation for everyone.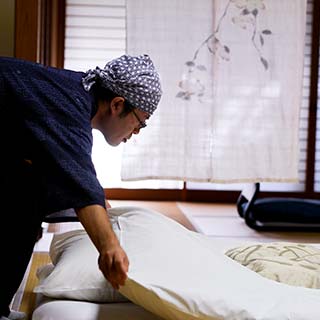 FUTON
At night, you sleep in a futon on the tatami floor except for a certain guest room. The pillow can choose the thing of liking from ten kinds.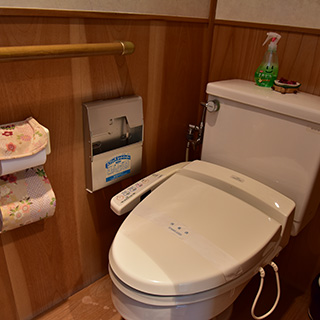 Shower toilets
The Japanese have been using Shower toilets for over 30 years. These toilets allow you to wash yourself with water of a comfortable temperature, and to dry yourself with breezy air.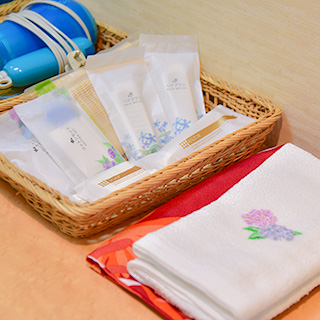 Amenity
Yukata , Tabi , towel , soap , body soap , shampoo, conditioner , shower cap , hair dryer , hairbrush , razor , cotton swabs Toothbrush selection from the softer or harder There are a sewing set, a presser steam iron, the household medicine, too.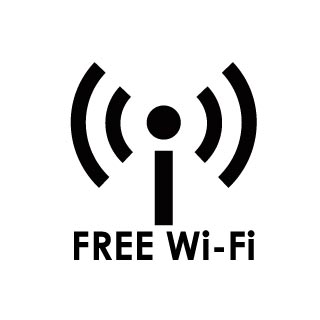 Free Wi-Fi
Small Wi-Fi equipment is rented in a front. That's connected to a LAN port in the guest room, and you can use the Wi-Fi environment.



General Information
Capacity people
5 rooms
25 people
Parking
8
In
15:0.0
Out
12:00
Service & tax
Service charge , tax(consumption tax・Bathing tax 150 yen)Rates of adult one person worthM
※ New Year , Obon , season periods such as the GW has a case where I am allowed to change the price .
Most common charge style
Room with breakfast included (per person)
Room with evening meal and breakfast included (per person)
Cancellation
4-10 days ago:10% of the room rate/2-3 days ago:30% of room rate/The day before:50% of room rate/The day:100%
Child
A) The meal + bedclothing which follows an adult: 70% for one adult
B) Child food + bedclothing: 50% for one adult
C) There is no preschool - meal, and there is no futon: 3,000 yen (tax-excluded)
※ Consultation & optional addition is possible about a meal of infant and futon.
D) A baby: Free of charge
※ The baby food is not ready.
Articles necessary for child care recommend a carry-on.
Payment
Cash,Credit Card(VISA/MASTER/JCB/Diners/AMEX)
Internet access
Small Wi-Fi equipment is rented in a front. That's connected to a LAN port in the guest room, and you can use the Wi-Fi environment.